What is Home Care Services
Home Care is a general term used to reflect a wide range of social, medical, and non-medical support services that are conducted for purposes of enabling compromised individuals to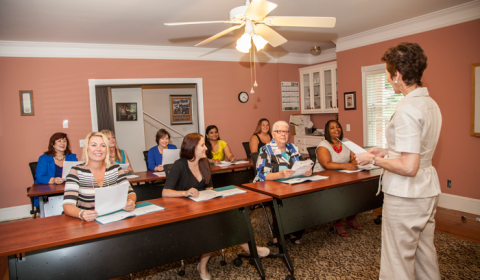 live safely and independently in their own homes and communities. For our business program, we focus more on non-medical home care services.
Starting a non-medical home care services is not as difficult as it looks if you have the right tools and training. Home care business is one of the fastest growing industry because everyday people are getting older, and as they age they will continue to need help with their everyday activities.
There is no better time to be part of this growing industry better than now. In life, there are people who wait for things to happen, and there are those who make things happen. Being an entrepreneur you have to make things happened, don't wait until you have everything in place before you take that bold step of being your own boss. If you long to have your own agency but you don't have the big fund I will suggest that you should start where you are, START small and from there you can become big if you BELIEVE, because all things are possible to those who believe. You don't have to quit your job to start, you can start part-time, or full-time it all depends on you.
There are many benefits of owning your own home care business, or any business at all, and some of the benefits are:
You answer to no one but yourself
You don't clock in or out, you set your own time.
You can make as little or as big as you want, depending on the efforts you put into it.
You can be millionaires as a result of being your own boss.
Here in Start Home Cares, we provide you with the right training to give you the knowledge you need to get your business started and get it running. We don't just train you and leave you to wonder about what's next, we give you ongoing support.
Our Virtual Training Overview
Start-up Manual Training
Operations Manual Training
Sales and Marketing Training
Forms and Employee Handbook
Business Plan
Financial Forcast
Branded Home Care Documents
Incoming Call Coach
Assisted Living Placement Setup
On-Going Support
Everything is done for you to make your startup easier so you can focus on growing your business.
Our Other Products Overview
We understand that people are different and their needs are also different, that is why we created the following products to meet people's need;
Startup Manual (Instant Download)
Sales & Marketing Manual (Instant Download)
Policies & Procedures Manual
and more…
OR  simply enter your email into the form below and get a FREE download of how to start a home care business.